Introducing Crystal Clear Salts 10ml Bar Nic Salts: A New Era of Disposable Vapes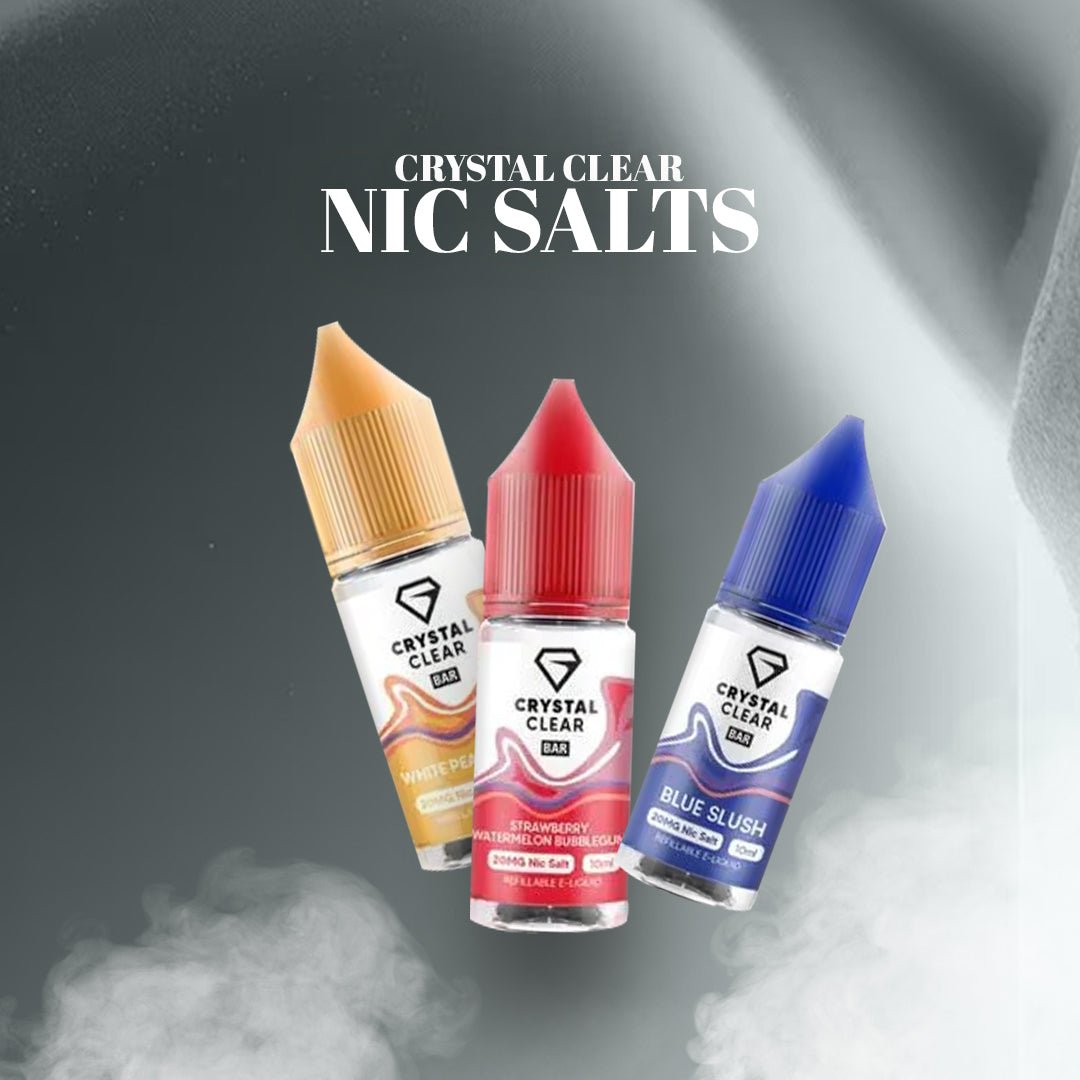 Vaper Deals offers Crystal Clear Salts 10ml Bar Nic Salts, a top-notch nicotine salts designed for a smooth vaping experience. These crystal clear salts provide an extra punch in vape sessions, ensuring a satisfying and refreshing vaping experience.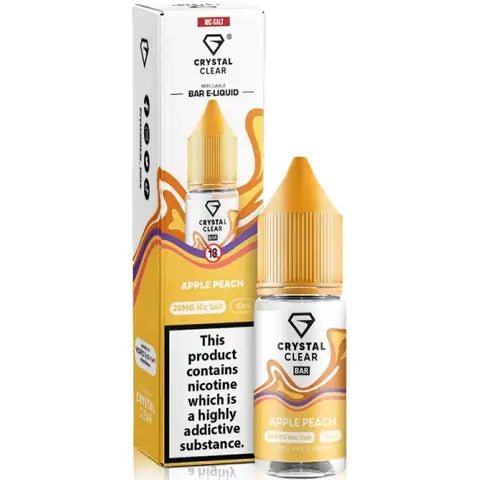 Understanding Nicotine Salts:
Before diving into the details of Crystal Clear Salts, let's briefly understand what nicotine salts are and why they're gaining popularity.
Nicotine salts, or nic salts for short, are a type of nicotine that is naturally found in tobacco leaves. What sets nic salts apart from traditional freebase nicotine is their smoother and faster-acting nature. This characteristic makes them an ideal choice for smokers looking to transition to vaping as they provide a more satisfying nicotine hit.
The Evolution of Disposable Vapes:
Disposable vapes have been steadily gaining traction in the vaping community for their convenience and simplicity. They offer an excellent alternative to traditional vaping devices for those who want an easy, hassle-free way to enjoy their favorite e-liquids. Disposable vapes are also perfect for vapers on the go, as they require no maintenance or refilling.
Enter Crystal Clear Salts 10ml Bar Nic Salts:
Crystal Clear Salts 10ml Bar Nic Salts by Vaper Deals is a game-changer in the world of disposable vapes. Here's why:
Crystal Clear Flavor:
One of the standout features of Crystal Clear Salts is the exceptional flavor it delivers. Whether you prefer fruity, menthol, or classic tobacco flavors, these disposable vapes offer a crystal-cleartaste that will leave your taste buds craving for more.
Nicotine Satisfaction:
Crystal Clear Salts utilize high-quality nicotine salts to provide a smooth yet satisfying nicotine hit. You'll experience the nicotine satisfaction you desire without the harshness often associated with traditional e-liquids.
Compact and Convenient:
These 10ml Bar Nic Salts are compact and easy to carry, making them perfect for vapers on the move. You won't need to worry about carrying bulky devices or bottles of e-liquid. Simply grab your Crystal Clear Salts and enjoy a hassle-free vaping experience wherever you go.
No Refilling or Charging:
One of the primary advantages of disposable vapes is their simplicity. With Crystal Clear Salts, there's no need for refilling or recharging. Once you're done, you can responsibly dispose of the device and pick up a fresh one.
Cost-Effective:
Crystal Clear Salts offer excellent value for your money. Each device contains 10ml of e-liquid, which is more than enough for extended vaping sessions. You'll find that these disposable vapes are not only convenient but also cost-effective.
Why Choose Vaper Deals:
Vaper Deals is a trusted name in the vaping industry, known for offering top-quality vaping products at competitive prices. With a commitment to customer satisfaction, Vaper Deals ensures that every product, including Crystal Clear Salts 10ml Bar Nic Salts, meets the highest standards of quality and safety.
In Conclusion:
If you're looking for a hassle-free, flavorful, and satisfying vaping experience, look no further than Crystal Clear Salts 10ml Bar Nic Salts by Vaper Deals. These disposable vapes offer the convenience and satisfaction that every vaper desires. Say goodbye to the complexities of traditional vaping devices and say hello to a new era of vaping simplicity.
---