How to Switch From Smoking to Vaping?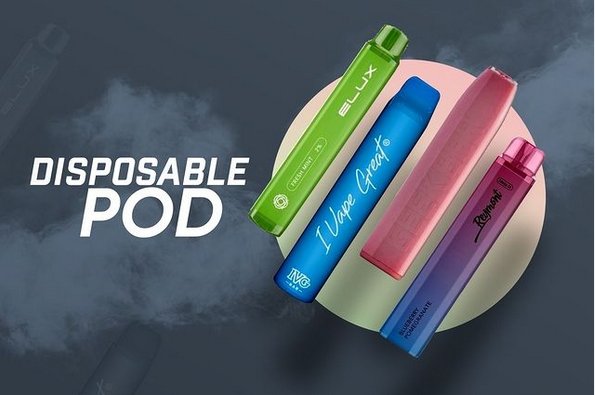 A lot of us have seen people who wanted to give up smoking but have failed. Vaping has eased it for us. With the help of e-cigarettes, you can now quit tobacco and smoking and not give up completely upon nicotine. You can still experience the same routine and nicotine rush in your lifestyle. Of course, there is no assured guarantee that you would completely give up smoking if you started vaping but countless vapers have seen this happen. This guide by Vaper Deals will be featuring all the guidelines to switch from smoking to vaping.
If you have a vape store or are an e-liquid supplier and looking for strawberry-flavoured disposable pods in United Kingdom then Vaper Deals is the destination for you. We are one of the best disposable vape pods suppliers in UK.
Switching from cigarettes to e-cigarettes
There has been evidence that vaping has helped people to quit tobacco a lot of times. The experience of vaping is quite similar to that of smoking, making it even to not give up on a habit. When it comes to vaping, you are going to choose new and unfamiliar equipment. It can be difficult at the start but you can overcome all the difficulties and vape like a pro in no time.
How to choose the right vape for yourself?
First step is to 'buy a quality cigarette'. There are so many e-cigs available in the market. As a new vaper, you need to short down your options and select the best one based on your requirement. Do not settle for some low quality and least expensive device, it will only ruin your vaping experience.
Make sure not to choose a complicated vape mod. Do not complicate your vaping journey. It is better to stick to the basics in the beginning. Some mods can be complicated and frustrating for someone who isn't familiar with using them.
There are many e-juices available in the market. Go and try them out. This will help you to become a better vaper and also enhance your vaping life.
It can be difficult for somebody to switch from vaping to smoking but just give it a shot! It will be worth it. Also check out our range of elf bar disposable pod,
elux bar disposable vape pen
, true bar disposable vape pen and and jolly ranger disposable vape pens.
---